You'll surely agree with the fact that we all love football and during the FIFA world cup, it feels like all nation is united for one cause and everybody prays for the success of the team. Yes, this is how we all are passionate and the FIFA really gives an amazing opportunity to companies to promote their brands. Well, there is nothing wrong with the fact that world cup is the best time for businesses to win the hearts of their customers because, during this time period, your single effort can be highly appreciated. There is no doubt that companies sponsor these matches and the huge crowd in the stadium can see their logos everywhere around the boundaries however that seems quite normal as people may do not even notice your brand name unless you do something out of the way. People get attracted towards something that is associated with their emotions and if you give a thought to design custom printed football scarves during the world cup, it can undoubtedly prove an amazing step to winning the hearts of the crowd. Here, one more factor is crucial that you should not only design scarves but giving these scarves free of cost to your employees and some potential customers can trigger the marketing campaign. You must be thinking that free scarves can prove costly, well, you must ponder the pros of this marketing tactic.
Create Loyalty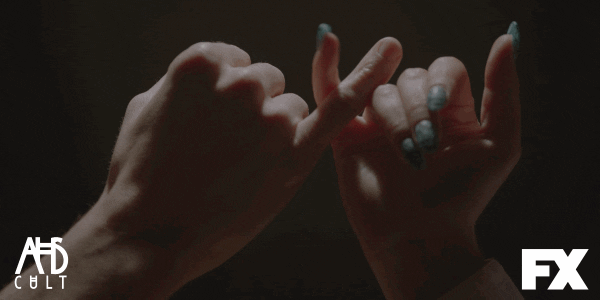 Earning customer loyalty is one of the most difficult tasks these days because people immediately switch to other brands due to the online presence of companies that have made switching quite easier. When you'll send football scarves to your potential customers, they'll surely feel valued and it will increase customer loyalty. If you have a construction company or you are running some large projects where a single customer can let you earn the profit of thousands of pounds then sending a football scarf with company logo will definitely not prove costly to you. Customers like such things when you value their emotions and during FIFA, they'll surely love the idea of wrapping the scarf.
A Perfect Promotion
Although sponsoring the match is a good step for marketing however it is quite costly and if your budget is low, you can design some scarves with team's name and your company's logo. This is a unique way of promotion and it simply leads to the most useful marketing tactic and that is promoting a brand with words of mouth. When people will wear your company's scarves in the stadium and streets, they'll surely get noticed and so, your brand will be promoted in a better way. More on, if you can approach a celebrity to warp the football scarf with your team's logo while watching the match in the stadium, it will prove a more useful strategy to promote the brand because, during FIFA, such things can really become highlights of newspapers.
Team Spirit of Employees
It is a fact that company's growth depends on the productivity of employees and your staff can work better only when you give them a better atmosphere. It has been noticed that people are passionate about football as they take off from work just to watch the match. Well, you can make the FIFA world cup day more special for your employees by giving them football scarves and installing a large LED to watch the match together. This step will definitely create a sense of belonging and the employee turnover rate will also be reduced.
A Welcomed Trend of Advertising
It is not vital that all advertising campaigns prove successful as some marketing tactics really prove quite irritating for public and people get negative vibes for the company which completely fails the objective behind the advertisement. So, it is indispensable to plan prudently because marketing is the most sensitive matter for any business. Well, designing football scarves clearly seem like there is nothing wrong with it as people will surely get inspired by the idea. This tactic is proving quite successful in some countries where companies have provided cricket scarves and got a quite welcoming response from the public. So, providing scarves for upcoming FIFA will definitely win the hearts of people.
Generate Goodwill
You must be aware of the purpose of an advertisement. There is no doubt that companies strive hard to attract people but what do you know the benefit of such publicity? When people come to know about your organization, they starting trusting your products and this process ultimately generates a goodwill of company but it is not an easy process as you have to prudent at every single step. Giving scarves to people for upcoming FIFA event is undoubtedly a great chance for you to generate a goodwill of your company because it will not provide you with a benefit for short-term rather it will leave a positive impact to the company's audit report as well.
Become Top Choice for Football Fans
If you are striving hard to attract new customers then do not miss the opportunity of FIFA as it is a match for others but businesses ponder it as a great advertising opportunity. This is the right time to get the attention of football lovers because when you'll inspire them with football scarves, the chances are high that they may become your customers. Football fans really appreciate every single effort made for the promotion of football and approaching them during the days of FIFA will ultimately prove beneficial for your company.
Cost-Effective Advertisement
Designing some scarves is not very costly especially when you have a listed company because in that case, you are definitely earning significant profits. More on, when you'll place an order of personalized scarves in bulk, a large discount can also be enjoyed which means you can definitely do an advertisement in a cost-effective way.