We all are emotionally attached to our place where we spent our childhood memories or spent the happiest or sad memories under the same roof with our siblings. You might be shifted to a new place recently, but the connection with your family- home is forever. It should be our priority to keep our homes in the same way the grand families have given us. Yes, when it comes to refurbishment then before taking a look at your new home we need to work on the renovation of the house. We can do various things which are beyond to your exception.
Do you know childhood home refurbishment is the most significant challenge? Yes, ample of problems encounter while restoring and at most stages, we use to think why we have started this. Several

interior designers are encouraging us to take this exception because by considering few things

or adjustment we can make our place an attention-grabber. Here, in this blog we are going to illustrate the possible problems first and what possible steps we can take to get rid of this problems. Check it out below
Problem#1 Moisture Issue
Usually,
houses have moisture issues in their walls and ceilings. Dampness could be dangerous, and it will allow mould and mildew to grow. That will ruin walls. Usually, people use wallboards to conceal but let me add one thing here termite issue will make your wall condition even worse so before going for refurbishment this one is necessary to get rid of this immediately. Ancient homes have such problems in bulk so just start solving them one by one.
Problem#2 Foundation Issues
Old buildings will have foundation issues, and these things don't even last for a long time so don't you think we need to work on the first foundation to mitigate these problems. If the house was built 50 to 60 years ago then it is possible that they haven't used sealant and approaches were not advanced then such issues are common. Do you know sealant is applied to fill the cracked foundation? Drainage pipes are the second most significant issue. If we put the sealant inside the blocks then might be a problem will get fixed to some extent.
Problem#3 Incomplete Electric Work Issue
It could be possible when your home was built then might be there were no electric outlets underground. With the passage of time things have been changed, and now all the electrical work is done underground. Electrical wires are worn out and are in dangerous condition. Cables are outdated need to update. Old homes have severe electricity issues, so such kind of problems needs to be solved first to eliminate these problems. A few years ago electric code wasn't upgraded and as compared to recent years it's essential to update immediately.
Problem#4 Exhausted Plumbing
Well, if your home has installed galvanised pipes which were common few years ago. Might be your parents are aware of this. We saw these pipes are used within house and sewer lines. The blockage was common at that time, but with the revolution, approaches have been changed too. Plumbing is not exhaustive at all. Replace all pipes with PVC or whatever you find best in the market. When we have to go on for home extension in the home then its bit tricky to manage ancient installations with newer one but people who are associated with this task they know how to get done with this smartly. So we can say exhausted plumbing is challenging to handle, but professional workers are doing this with the help of technologies
Problem#5 Improper Layout Planning Issue
If we take a look back, then you would come across that designs were outdated. Inadequate planning can be seen even in corridors and for rooms' preparation. Although people love to have classic and traditional designs but copying the old one completely isn't up to the mark for your place. People are making a fusion of old models and new layouts to spruce up their homes. In earlier days loft conversions were planned only for storing the unused stuff, but with the passage of time, these attics are used for living place, study room, kids' area and for some other incredible options. While renovation we will come across several issues of poor layouts that might be difficult to manage, but experts are sprucing up your poor arrangements with their smart approaches. Seriously I was amazed when I saw terrific transformations.

Interior designers

will definitely give you some valuable suggestions because improper layout issues are pointed out during renovation so to overcome these flaws just come up with strong renovation ideas.
Problem#6 Repeated Renovations Issues
If your residence came into existence 40-50 years ago then might be it has experienced various frustrated renovations. Yes, it could be frustrated because whenever you people apply something new, there is a possibility that some things will not work correctly same as you want. We need to think about several aspects because frequent renovation can devastate the whole renovation concept. This is true that repeated renovations were common in past years. People kept on changing their living rooms into lounges then into wide kitchens. Most structures of the home don't support every layout and remodelling will become cranky. If you want to have such renovations, then consultation is the best option to avoid such frustration with ancient houses.
Problem#7 Cost Planning Issue
Might be your grandfather build the expensive home of that era but now embellishment will be much more costly according to that structure. Cost planning is challenging for everyone to remain consistent in budget figures. You have to figure out all the aspects of plumbing to layout planning. Evaluate all the important figures first that could be problematic for you people in future. Budget estimation is necessary for this and then you need to go for renovation plan. Cost planning issues are common with different home extension ideas which we think to implement in our place in order to achieve renovation of an old house. Whatever you plan we need to make sure that everything is drafted because later on , djustments will be problematic. You might have experienced various companies or contractors that overcharge for the minor things in the name of old construction. If you know about the multiple DIY techniques, then you can easily attempt them by yourself rather than spending the massive budget on plumbing and electric wiring.
Problem#8 Finding the Right Contractor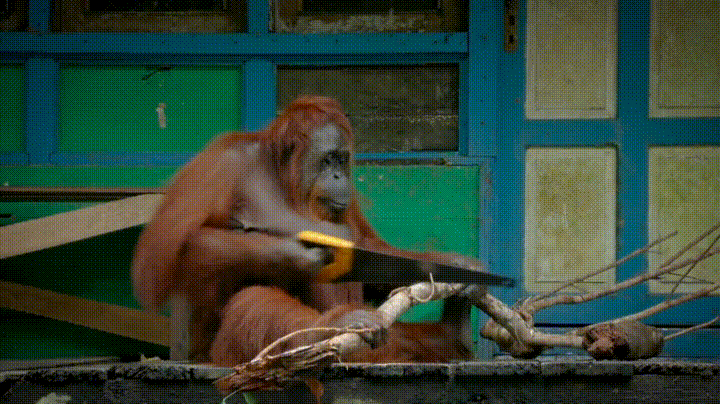 Well, as per my observation I haven't seen designers taking responsibility for old-constructed homes because cracked foundations have already made the structure weaken so hammer could be severe for them. Finding right contractor for them is the biggest challenge. Designers who are renovating such places they use to overcharge for making your home classy and refurbished. There are various options available these days who have an expert team, and they are transforming your place in unbelievable designs.
In the next section, I am going to add few frequently asked questions every customer to their experts Check out the following
How much time will you take to Renovate?
This
is important for every client to ask their contractors how much time is required for the renovation. Make sure your hired contractors are not taking enough time because refurbishment is much more comfortable now with latest approaches. A renovation is not only a process of adding different interiors to place. If you are adding attic to home then permission must be taken to fulfil the loft conversion building regulations. Such things are time-consuming and exaggerate the renovation process. Prior planning is important in this case.
How many members of your Team will be Involved in the Process?
Well, a team of approx. ten people will be enough but let me add one thing here more people will make the situation messier. So it's better to ask them about team members of how many juniors and seniors will be in the working team.
What are the Special Plans they are Offering for Renovation?
You must ask your contractor about the individual plans because most companies are offering different packages for the customers. So you can find out the generous package according to your need. Especially festive seasons are promoting home improvements, and companies use to offer incredible discounts on the services.
How much Experience your Workers have?
Well, this is one of the main questions that we need to ask from workers because of experience matters. It's not easy to deal with old refurbished homes, but skilled experts know how to do. They should have experience of maximum ten years to understand the upgrades throughout these years.
Do they apply Latest Techniques?
Well, the task shouldn't be exaggerated to so many days because latest techniques won't prolong home renovation process. It depends what type of severe issues are in your place. Don't forget to ask your experts what special strategy they are using to mitigate the problems in future and will it last for a long time?
These are the possible problems that we discussed here on this blog. If you got the right expert, then everything would be convenient for them. Earlier detection will make renovation process smoother. It's important to find out the best option for sprucing up your place. Take the assistance of qualified experts and see the magic.